About Wood's Tax Service
At WOOD'S TAX SERVICE, we work very hard to make sure our clients are always well informed about anything that might influence their personal and professional financial well being. You can always be assured you will receive prompt and courteous service from our helpful and friendly staff.
We will thoroughly and conscientiously study your personal situation, and tailor our advice to your specific needs.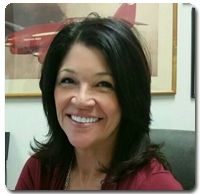 Marcia Wood Started our company in 1992, after many years of owning her own retail & service business. Marcia became an Enrolled Agent (known as EA's, exclusively authorized to represent clients before the IRS) in 1999. Since then, she has graduated as a Fellow from NTPI, the National Tax Practitioners Institute and is a member of many tax affiliates. Being an EA, she knows the importance of continued education and spends many hours each year keeping up on the ever-changing & complex tax laws. The people person that she is, Marcia will spend the time necessary to get every deduction possible on your return.

Trisha Terrell joined us after graduating high school in 1998. With her outgoing personality and hard work, Trisha has established herself as a major asset to her clients. She is a Certified Tax Preparer with the State of California, and has the responsibility of keeping our office running smoothly as our office manager. Trisha is also the financial advisor for our office, helping our clients with life insurance and all retirement & financial planning services. As her clients know, she always does a great job.
Wood's Tax Service is open all year to serve you, including evenings or weekends by appointment. Just give us a call to schedule an appointment. We look forward to getting to know you and serving all of your tax & financial needs and all retirement & financial services.